It's April, the month we celebrate this wonderful & beautiful planet that we're on. If you're looking for a yummy (and healthy!) dish for your festivities, then have the kiddos help out with these 'Earthy Goodness Bars!' Perfect for after-school snacks, lunchbox treats or even breakfast on-the-go. They're full of good-for-you grains, super easy to make and require just a few minutes in the oven… what could be better?
Earthy Goodness Bars
Source: My Baking Heart
Yields: 12 bars
1-1/2 c whole wheat flour
1 tsp baking soda
1-1/2 c old-fashioned oats
1/4 c Splenda for Baking
1/2 c light brown sugar, packed
2 tsp ground cinnamon
1/4 c unsalted butter, at room temperature
1/4 c unsweetened applesauce
1 lg egg
1/2 c dark chocolate chips
1/2 c chopped pecans
Preheat the oven to 350 degrees F. In a large mixing bowl, whisk together the whole wheat flour, baking soda, oats, Splenda, brown sugar and cinnamon. Add the butter, applesauce and egg. Stir and mix with a wooden spoon until you have a crumbly dough (about 5-10 minutes). Once the dough is combined, fold in the chocolate chips and chopped pecans.
Press the dough into a 13×9-inch pan and bake for 17-20 minutes (depending on your oven) or until the center is set and bars are slightly brown. Remove pan from oven and allow to cool for at least 10 minutes before cutting into bars.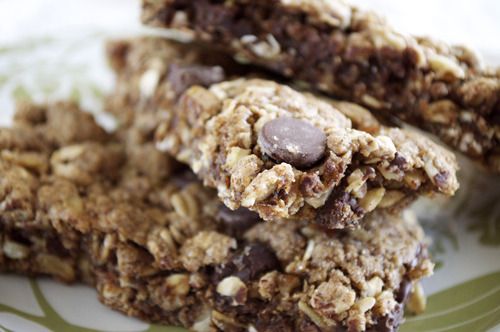 I'll be planting lots of bright flowers and maybe even a few trees this Earth Day (April 22, by the way!). How will you celebrate?

This post was written by Jessica Reddick Gatlin. Contact Jessica at jessica@mybakingheart.com
Sigma Kappa Sorority's purpose is to provide women lifelong opportunities and support for social, intellectual and spiritual development by bringing women together to positively impact our communities. Our Sorority values individuality and diversity in our membership. As such, we ask our membership to consider the individual views of the women who post here within an atmosphere of care, respect and tolerance.
Pay Your Per Capita

Sigma Kappa Sorority now has the option for alumnae to pay their per capita fee through the Sigma Kappa website! Click the image above to learn about per capita and how you can contribute to our wonderful organization.

Still have questions about per capita? Click here to read our FAQs