Amish 'Cinnamon Streusel' Friendship Bundt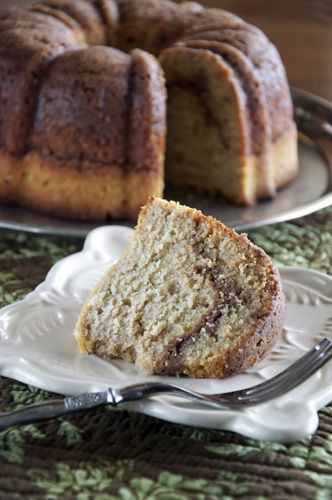 I'm one to take friendships very seriously. And though a handful of my Kappa Eta sisters are not my oldest friends, they're my closest. We've been through a lot together… recruitment, date parties, graduation, weddings, births and cross-country moves, to name a few. We don't see each other nearly enough, but we're always in contact. In fact, four of my six bridesmaids are beautiful Sigma Kappas.
While this recipe is certainly lengthy and involved, it's a special treat that will continue to bring you and your friends (and sisters!) together, day after day. It's obvious that the end result is made with love and care!
It's imperative that you do not use any type of metal spoons or bowls for mixing. Also, do not refrigerate. Batter will rise, bubble and ferment naturally… burp as needed. Now get to baking!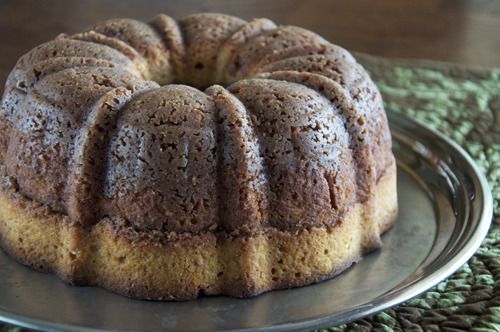 Amish 'Cinnamon Streusel' Friendship Bundt
Starter:
1 pkg active dry yeast
1/4 cup warm water (110 degrees F)
1 cup all-purpose flour
1 cup granulated sugar
1 cup warm skim milk (110 degrees F)
In a small bowl, dissolve the yeast in warm water for about 10 minutes. Stir well. In a 2-quart glass or plastic container, combine flour and granulated sugar. Whisk thoroughly or the flour will get lumpy when you add the milk. Slowly add warm milk and dissolved yeast mixture to the flour/sugar mixture. Loosely cover the bowl with a lid or plastic wrap. The mixture will get bubbly. Consider this Day 1 of the cycle, or the day you receive the starter.
For the next 10 days handle the starter according to the instructions below for an Amish Friendship Bundt.
Day 1 – Receive the starter and do nothing.
Day 2 – Mush the bag.
Day 3 – Mush the bag.
Day 4 – Mush the bag.
Day 5 – Mush the bag.
Day 6 – Add to the bag 1 cup each of flour, sugar and milk. Mush the bag.
Day 7 – Mush the bag.
Day 8 – Mush the bag.
Day 9 – Mush the bag.
Day 10 – Follow these instructions:
1. Pour the entire contents of the bag into a non-metal bowl.
2. Add 1-1/2 cups flour, 1-1/2 cups sugar and 1-1/2 cups milk. Stir.
3. Measure one cup batter into four 1-gallon Ziploc bags and give to friends along with a copy of the recipe.
4. Preheat oven to 325 degrees F.
5. Add to the remaining batter:
3 lg eggs
1 cup oil
1 tsp ground cinnamon
1/2 cup skim milk
1/2 tsp pure vanilla extract
1 1/2 tsp baking powder
1/2 tsp baking soda
2 cups all-purpose flour
1 lg box instant sugar-free, fat-free vanilla pudding
1/2 tsp Kosher salt
6. Grease a large, non-metal bundt pan.
7. Continue with the 'Cinnamon Streusel' ingredients and directions below.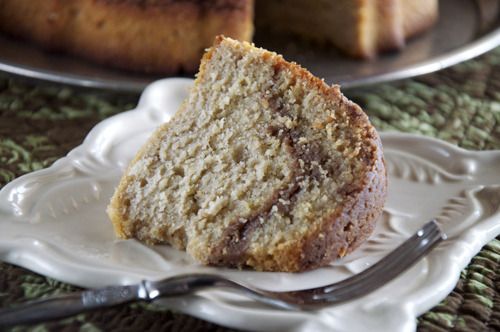 Cinnamon Streusel:
8 tbsp unsalted butter, at room temperature
1/4 tsp Kosher salt
2/3 cup light brown sugar, packed
2/3 cup all-purpose flour
1 tbsp ground cinnamon
Mix all ingredients together. Make your Amish Friendship Bundt according to the above directions. Sprinkle about a 1/2 cup of streusel mix around the bottom of the bundt pan*. Then, scrape about 1-1/2 cups of batter into the pan and spread into the crevices. Batter will be thick. Top with the remaining streusel mix, then add your remaining batter. Bake for one hour. Cool the bundt for about 10 minutes, or until it loosens evenly from the pan.
*You can also make this in two non-metal loaf pans.

This post was written by Jessica Reddick Gatlin. Contact Jessica at jessica@mybakingheart.com
Sigma Kappa Sorority's purpose is to provide women lifelong opportunities and support for social, intellectual and spiritual development by bringing women together to positively impact our communities. Our Sorority values individuality and diversity in our membership. As such, we ask our membership to consider the individual views of the women who post here within an atmosphere of care, respect and tolerance.
Pay Your Per Capita

Sigma Kappa Sorority now has the option for alumnae to pay their per capita fee through the Sigma Kappa website! Click the image above to learn about per capita and how you can contribute to our wonderful organization.

Still have questions about per capita? Click here to read our FAQs