After I took my first home economics class in 7th grade, my mom decided it was time for me to start baking the Christmas cookies at our house. I guess, looking back, this is when I really fell in love with baking. Thanks to her, my passion for baking continues to grow with each new dessert.
She continues to support my baking endeavors, the payoff is pretty sweet (pun intended), and always finds the perfect little gift to help me along the way. She always finds the perfect little way to encourage me with everything, and truly is my best friend.
A few weeks ago, my husband and I went home for the weekend, and she gave me this book.
She bought the book from a vendor where she works, but I found two sites you can buy it at if you are interested: http://www.smartgiftsolutions.co.uk/products/25-Best-Selling-Gifts-for-Men/958-Cupcakes-and-Muffins-Recipe-Book/ and http://www.celebrationsandtoys.co.uk/Cupcakes-and-Muffins.html.
There is one small obstacle with this book, since it was published in the UK –  the measurements are not what I'm used to.
I used the following website to help me with the conversion: http://whatscookingamerica.net/Q-A/equiv.htm.
I decided to make the Banana Walnut Muffins, since I had some overly ripe bananas in my house.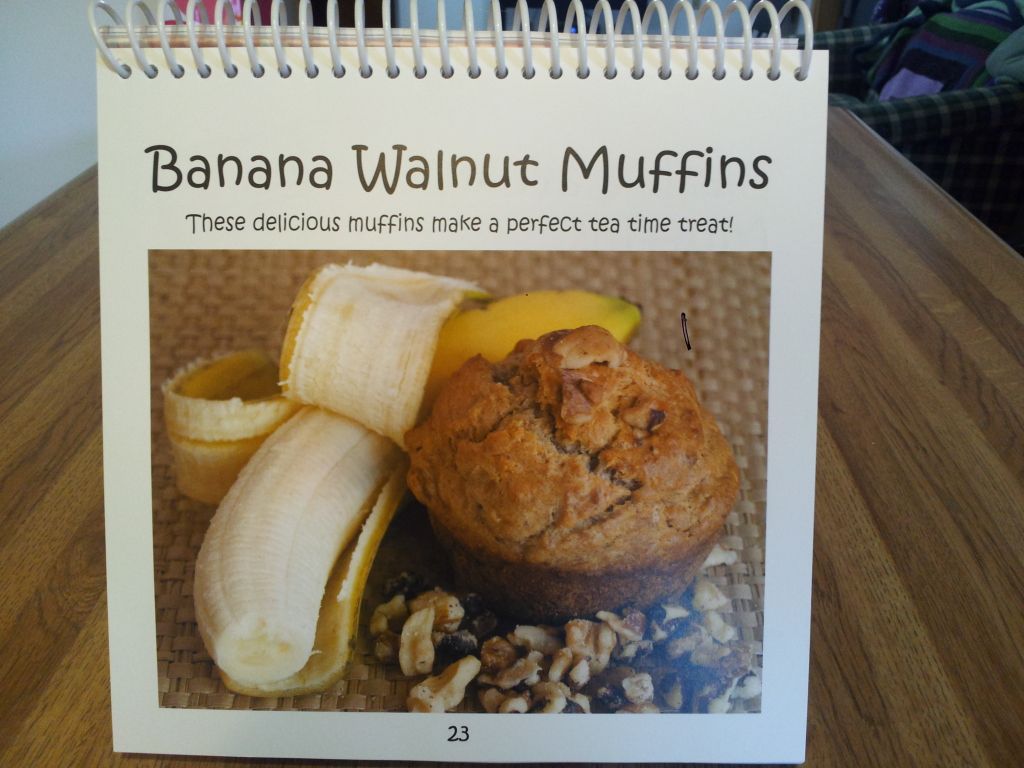 In U.S. measurements, the recipe calls for:
3 bananas
1/2 cup castor sugar (I used Splenda)
1/4 cup brown sugar
2 eggs
1/2 cup melted butter
1 cup flour
1 1/2 teaspoons baking soda
1/8 cup buttermilk
2/3 cups chopped walnuts
Preheat your oven to 350* and grease your muffin pans. Mash the bananas in a mixing bowl, add sugar, brown sugar and eggs. Stir together until well mixed. Add butter and baking soda, then add flour. Stir, and add the buttermilk and walnuts. Add muffin mix to your trays and bake for 20 min.
Filling my muffin tins generously yielded a dozen muffins from this recipe.
For an extra little kick, I melted peanut butter and drizzled it over top.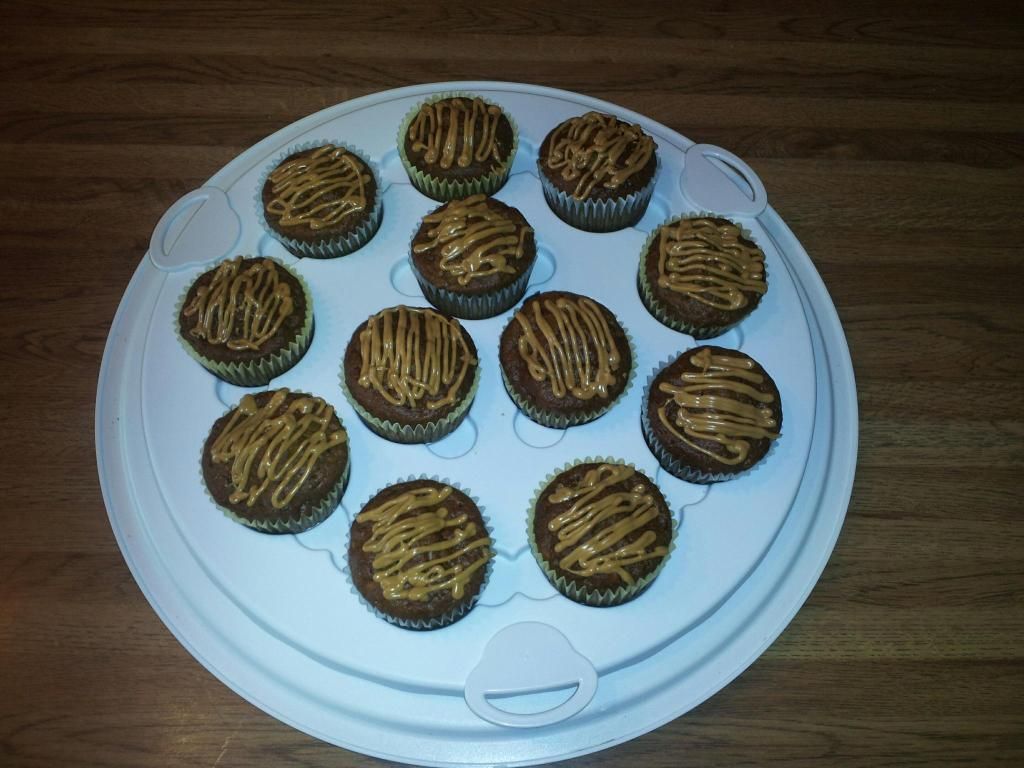 Enjoy!
This post was written by Billie Kellar. Contact Billie at blevenduski@gmail.com