No-Bake Chocolate Cookie Squares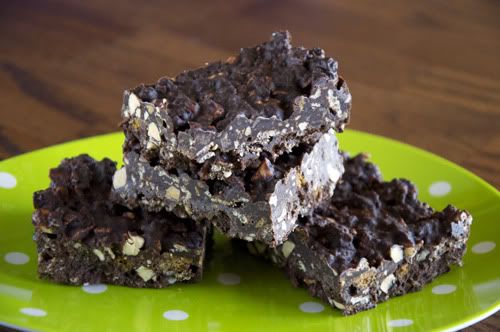 It's already August again, which means that school is just days ahead. I'm sans kiddos now, but even I know that trying to come up with a list of satisfying and yummy after-school snacks is a hard job. Kids are picky and thrive on variety. With these easy chocolate treats, though, you spend just a few minutes mixing things up. And after an hour of chilling time in the fridge, you've got a sweet, crunchy and delectable snack… which leaves just enough time for homework!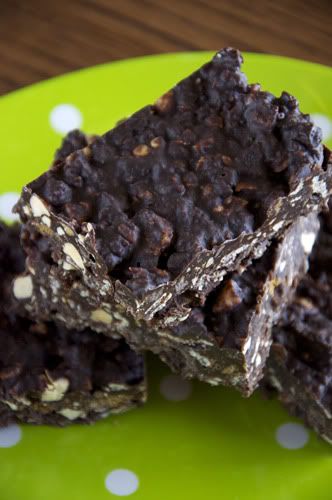 No-Bake Chocolate Cookie Squares
Adapted from: DisneyFamily.com
1 c gingersnaps
5 sheets chocolate graham crackers
8 oz dark chocolate
5 tbsp light corn syrup or golden syrup, such as Lyle's
6 tbsp unsalted butter
1/4 c peanuts, coarsely chopped
1 c Rice Krispies cereal
Lightly grease and line a shallow 8″ square pan. Break the gingersnaps and graham crackers into pieces, place in a plastic bag, and crush with a rolling pin to form coarse crumbs.
Melt the chocolates, syrup and butter in a heatproof bowl over a pan of simmering water. Stir in the crumbs until well coated. Add the peanuts and mix, then stir in the Rice Krispies.
Spoon the mixture into the prepared pan, and level the surface by pressing down with a potato masher. Allow to chill in the fridge for 1 hour, then cut into squares. Store in the fridge before serving.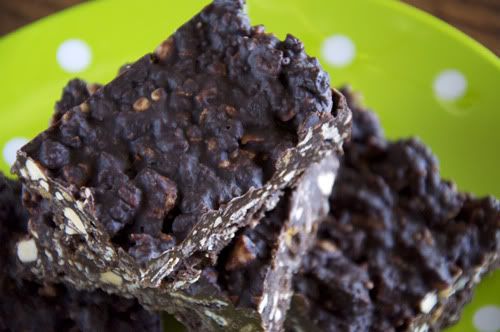 This post was written by Jessica Reddick Gatlin. Contact Jessica at jessica@mybakingheart.com
Sigma Kappa Sorority's purpose is to provide women lifelong opportunities and support for social, intellectual and spiritual development by bringing women together to positively impact our communities. Our Sorority values individuality and diversity in our membership. As such, we ask our membership to consider the individual views of the women who post here within an atmosphere of care, respect and tolerance.
Pay Your Per Capita

Sigma Kappa Sorority now has the option for alumnae to pay their per capita fee through the Sigma Kappa website! Click the image above to learn about per capita and how you can contribute to our wonderful organization.

Still have questions about per capita? Click here to read our FAQs