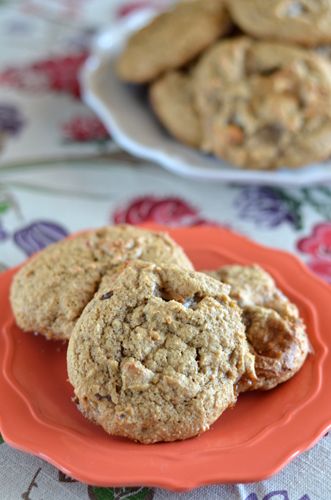 In the mood to do a little swagger in your blue suede shoes? I certainly am! Around these parts, spring has sprung (or is trying to, at least), and I am ready to hit the ground running.
If you're wondering where the name 'Elvis Cookies' comes from, just take a gander at the ingredient list. Including bananas, peanut butter and marshmallows in the recipe just sings 'King of Rock and Roll' to me. After all, it's rumored that a sandwich featuring all three of those was the King's last meal. And what better way to incorporate those than into a cookie? The recipe is straightforward and no-nonsense, good-for-you, and yummy, too.
Kinda gets me all shook up. 😉
Elvis Cookies
Adapted from: Awaiting Ada
1 c all-purpose flour
1 c whole-wheat flour
1 tsp baking soda
1/2 tsp Kosher salt
1/4 tsp ground cinnamon
4 tbsp unsalted butter, at room temperature
1/2 c dark brown sugar
1/3 c granulated sugar
1/3 c smooth peanut butter
1 tsp pure vanilla extract
1 lg egg
2 med ripe bananas, mashed
1-1/2 c mini marshmallows
Preheat oven to 350 degrees F. Mix together flours, soda, salt and cinnamon, then set aside.
In a large bowl, cream together butter and sugars. Add peanut butter, vanilla and egg. Once smooth, add the banana and mix again. Slowly add in the dry mixture and then the marshmallows. Drop cookies onto parchment paper-lined baking sheets and bake for 12 to 15 minutes, or until golden and set. Remove from oven and let cool on a wire rack.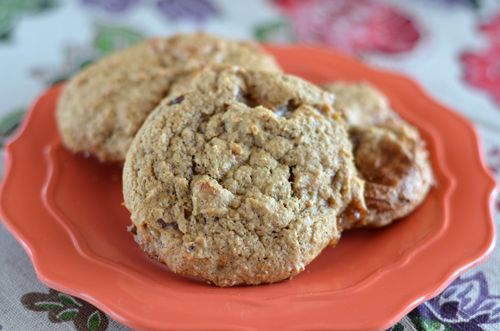 This post was written by Jessica Reddick Gatlin. Contact Jessica at jessica@mybakingheart.com
Sigma Kappa Sorority's purpose is to provide women lifelong opportunities and support for social, intellectual and spiritual development by bringing women together to positively impact our communities. Our Sorority values individuality and diversity in our membership. As such, we ask our membership to consider the individual views of the women who post here within an atmosphere of care, respect and tolerance.
Pay Your Per Capita

Sigma Kappa Sorority now has the option for alumnae to pay their per capita fee through the Sigma Kappa website! Click the image above to learn about per capita and how you can contribute to our wonderful organization.

Still have questions about per capita? Click here to read our FAQs